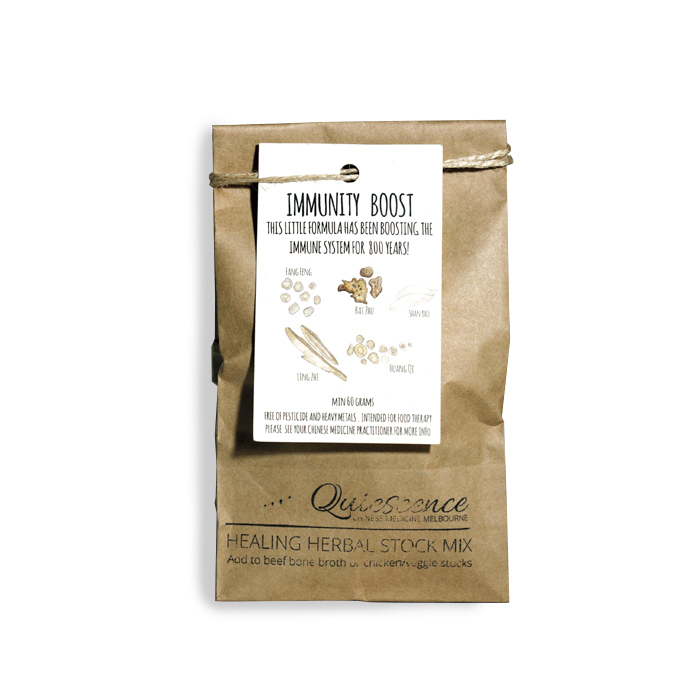 IMMUNITY BOOST (74g)
Bone broth has well know immune boosting properties. Give your broth an extra boost with this little formula. It has been used to support the immune for 800 years!
INGREDIENTS: Ledebouriella Root, Atractylodes, Chinese Yam, Reishi Mushroom, Astragalus Root
[Vegan friendly, certified herbs]
HOW TO USE: We like these herbs in a homemade chicken or veggie soup but you could also add it too a beef bone broth or a ham hock.
Recipe card included.