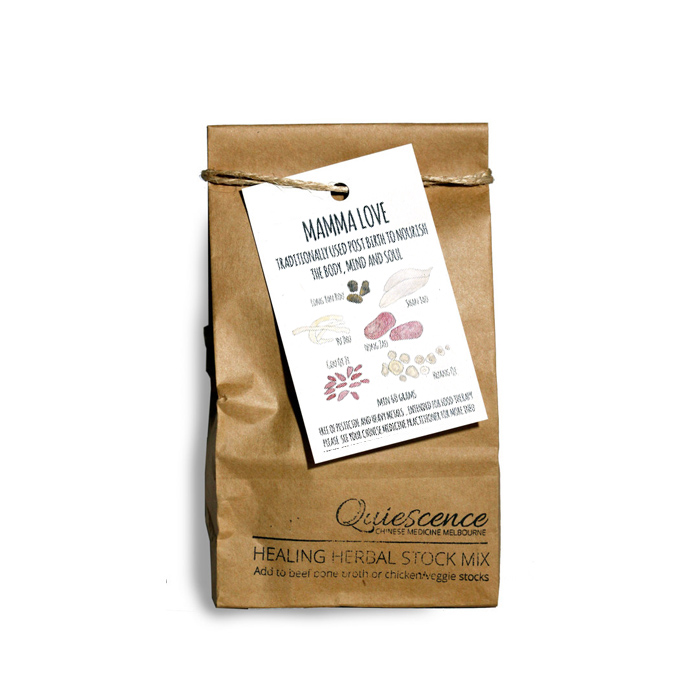 MAMMA LOVE (60g)
Bone broth is an excellent way to assist with the post birth recovery.
This blend is based on a traditional Chinese Confinement Period recipe used to restore Qi and replenish blood. It aims to nourish the body, mind and soul giving a much needed boost to any new mamma.
INGREDIENTS: Longan Fruit, Chinese Yam, Polygonatum, Red Dates, Goji Berries, Astragalus Root [Vegan friendly certified herbs]
HOW TO USE: Add this blend to ham hock, beef or chicken broth in the last hour of simmering for best results. To nourish your vegan or vegetarian mamma add to a rich mushroom broth.
Recipe card included.