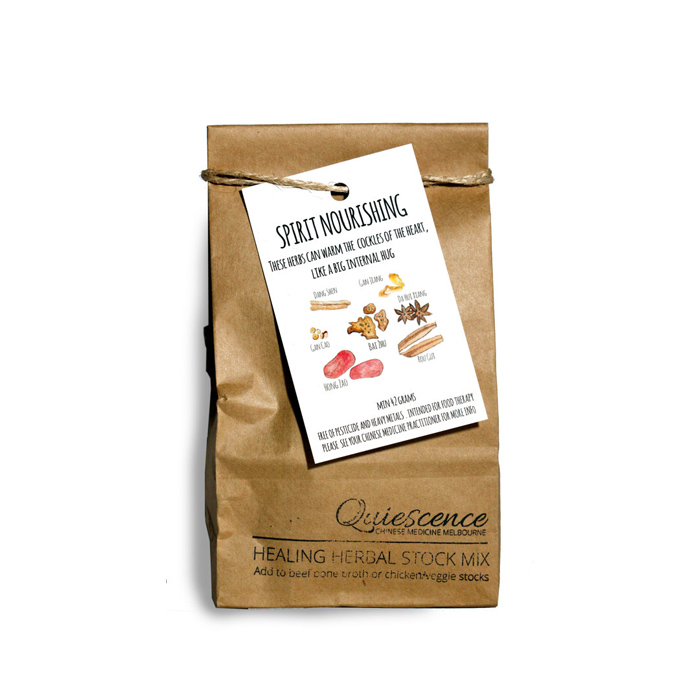 SPIRIT NOURISHING (70g)
A heart warming boost to your bone broth.
Designed to assist the gut-brain axis.
These herbs are traditionally used to strengthen the the digestive system and nourish the Heart energy. Add a pack to your bone broth to warm the cockles of your heart.
INGREDIENTS: Codonopsis Root, Dried Ginger Root, Licorice Root, Atractylodes, Star Anise, Red Dates, Dried Cinnamon Bark
[Vegan friendly, certified herbs]
HOW TO USE: We recommend these herbs be added to a home made beef or chicken broth but they work well in a ham hock or mushroom broth too. Add in the last hour of simmering.
Recipe card included