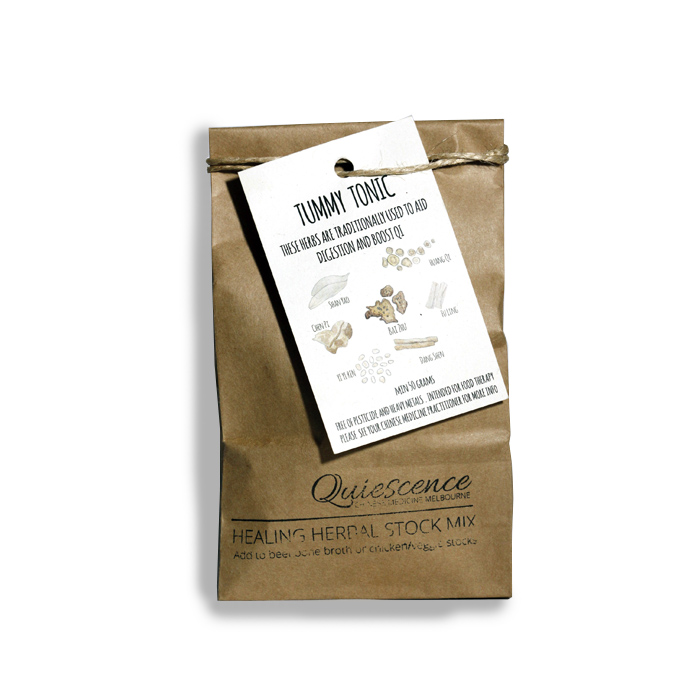 TUMMY TONIC (64g)
Designed to give your bone broth a little gut healing boost.
These herbs are traditionally used to increase digestive function, ease bloating and improve energy levels. A perfect addition to you gut healing regime.
INGREDIENTS: Chinese Yam, Astragalus Root, Tangerine Peel, Atractylodes, Poria, Seeds of Job's Tears, Codonopsis Root
[Vegan friendly, certified herbs]
HOW TO USE: We like these herbs in a home made chicken soup but they work well in a beef, ham hock or mushroom broth too. Add in the last hour of simmering.
Recipe card included.