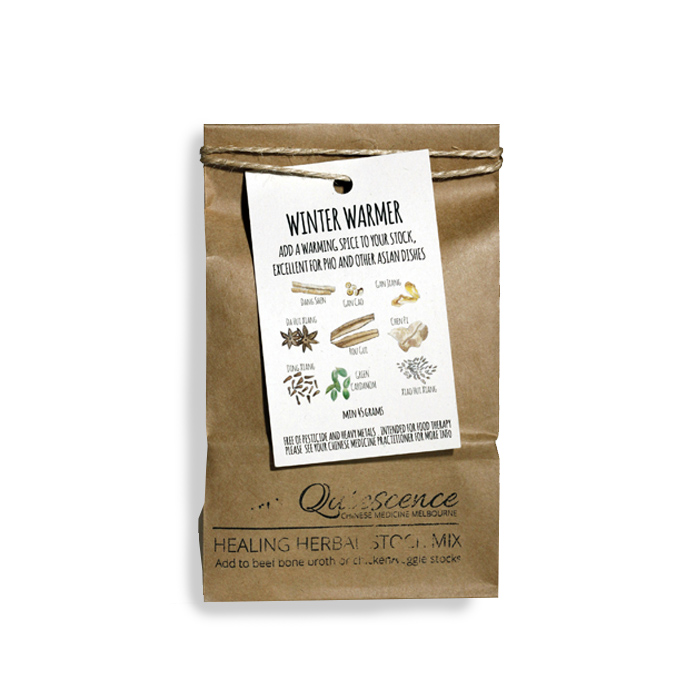 WINTER WARMER (60g)
This blend of nourishing herbs adds a warming spice to your broth. By far the best smelling blend, it makes an excellent Asian Master stock. It can be used for its digestive properties or for its flavour alone. Perfect for pho and other nourishing Asian dishes.
INGREDIENTS: Codonopsis, Licorice Root, Dried Ginger Root, Cinnamon Bark, Tangerine Peal, Cloves, Green Cardamom, Fennel Seed
[Vegan friendly, certified herbs]
HOW TO USE: We like these herbs in a traditional beef broth but it works well in chicken, ham hock and mushroom broths too. Add in the last hour of boiling.
Comes with recipe card.