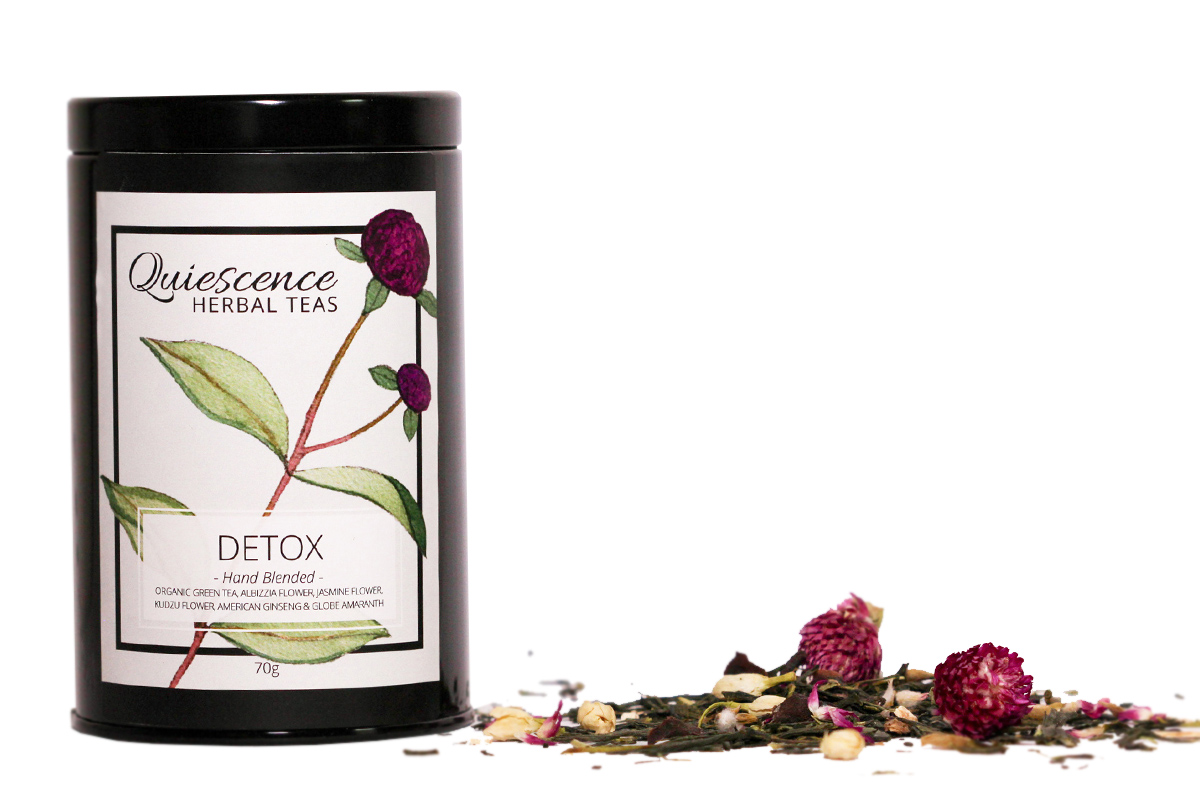 DETOX TEA (66g)
A gentle detoxifying tea.
Combining green tea with spring flowers and American ginseng this lightly flavored herbal tea aims to gently cleanse your whole system.
Synergistically working on the Liver, Stomach and Urinary Bladder energetics green tea, albizzia, jasmine, kudzu and amaranth flowers cleanse toxic heat while the American Ginseng gently nourishes fluids and supports the body.
INGREDIENTS: Green Tea, Albizzia Flower, Jasmine Flower, Kudzu Flower, American Ginseng
& Globe Amaranth flower
This is a fresh, hand made, caffeine-free tea
INSTRUCTIONS:
Place 1-2 tsp in a tea pot or cup with a strainer. Pour in boiling water. Let brew for 1-3 minutes. Flavour will vary depending on strength.